A Night At The Ballpark 2022
By Jamie Procak
August 12, 2022
No Comments
On Tuesday, August 9, the HighPoint Advisors, LLC team hosted a night out at NBT Bank Stadium in their Metropolitan Club . Typically we try to do this as a smaller event to welcome some newer clients and friends to the firm. This is just one small part of our commitment to show our clients that we care about them, and not just their portfolios. We could tell a good time was had by all as our Syracuse Mets battled the visiting Buffalo Bisons. Unfortunately, our Mets came up a little short in the end, but it was a pretty good game regardless.
We'd like to thank our friends Stephen Hawkins from American Beacon and Connor Fitzgerald of JP Morgan for being with us at the event as well. Having a couple professionals from outside of our HighPoint team on hand at our events is another little value-add that we try to provide to our clients. A very special thank you to the clients who joined us – we hope they had as much fun as we did! To see more photos from the event, be sure to check out both our Facebook page, as well as our LinkedIn page.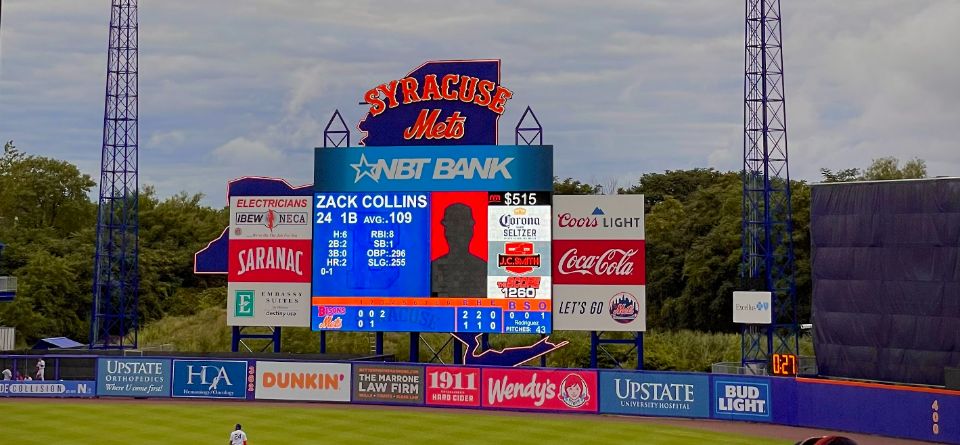 Comments are closed.