Financial Planning and Advice Blog for Syracuse
Want to keep up with the latest news in the financial sector? HighPoint Advisors in East Syracuse, NY makes sure all our clients have the latest up to date financial information to better plan for their future. Feel free to browse the blog below to learn more about the current financial market.
If this blog raises interest or concerns please contact us at info@highpointadv.com.
Three Myths That Keep People from Developing an Estate Plan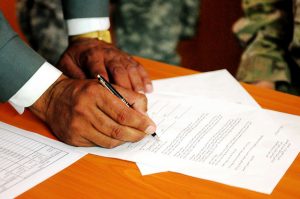 By
January 25, 2017
No Comments
Estate planning is often thought of as a task reserved for retirement-aged individuals preparing wills. The process lays out a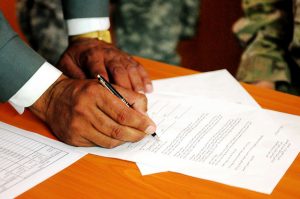 plan of action for families to follow should an individual be incapacitated or unable to make an informed decision. While some individuals recognize the importance of estate planning, many are convinced it's unnecessary. Here are three of the most common myths surrounding estate planning.
Without a Lot of Assets, Estate Planning Is a Waste of Time
Truthfully,
everyone needs an estate plan
, even if they have only a modest amount of assets. A solid estate plan provides a clear outline of the distribution of assets and works to reduce any confusion or arguments that may occur. Starting an estate plan, even with a small number of assets, will give families and loved ones clear directions on how to handle medical decisions, asset distribution, and settling ownership of property.
Estate Plans Are for Retired People
Most
retirement-aged individuals
already have an estate plan in place because they understand the importance of looking out for their families. However, estate planning is beneficial for everyone in the workforce, whether they're just starting out or are midway into their career. There is no minimum age for an estate plan. The point of an estate plan is to prevent confusion when it comes to managing a person's estate. Waiting until later in life is not always the best idea.
A Will Is All a Person Needs to Cover Asset Distribution
While a will is beneficial, it's actually just the tip of the iceberg when it comes to estate planning. A good will can help with asset allocation and distribution, but it won't cover considerations like end-of-life care. Wills are simple documents that provide general guidelines, but an estate plan will give detailed explanations of what an individual wants to do with all aspects of their estate. Start an estate plan before it's needed. This way, loved ones and family will have a clear idea of what needs to happen with assets, end-of-life care, final wishes, and property. It's never too early to start
planning for the future
. This information is not intended as authoritative legal advice. You should consult with your attorney or advisor for guidance on your specific situation.
Special thanks to NATO Training Mission-Afghanistan for the image....
The Four Keys to Financial Planning for the Holidays
By
December 27, 2016
No Comments
For many, the holidays are a tremendous financial burden. However, it is possible to get through the season without breaking the bank. Professional advice can be helpful, and with these four simple financial planning tips, it's easy to stay on budget and still enjoy the most wonderful time of the year.
Make a List (and Check it Twice)
List all of the season's holiday expenses, not just gifts. Travel, decorating, entertaining, and charitable giving all have costs associated with them. There can be hidden costs, too, like a higher electric bill for holiday lights and heater usage. Talk with the family about financial planning, and take the whole picture into account.
Set a Budget
Figure out a comfortable amount that leaves plenty of room for monthly expenses, and emergencies. Once the initial amount is set, break down that amount into the different categories (for example, 50 percent gifts, 20 percent entertaining, etc.). Additionally, setting a budget for all gifts, rather than per person, leaves some wiggle room and allows money to be distributed as needed.
Get Creative
Meaningful holiday gifts don't have to cost an arm and a leg. Gifts handmade from the heart are always appreciated, as are locally sourced items and donations to a favorite charity. If it has to be something from a large retailer, shopping the sales and checking multiple prices online for the best deals is a good practice. It's easy to get caught up in the sales hype; only buy gifts that fit in the budget!
Plan Ahead
The holidays come around every year, so planning ahead is a great way to ease the financial burden. Setting aside some money each month in a separate account ensures the money is there when December rolls around. Also, odds are, the same people are on the gift giving list each year, so take advantage of deals throughout the year instead of paying full price at the last minute. Purchasing gifts well in advance saves time, and leaves more leeway in the holiday budget. These four simple tips should help to reduce stress and keep the holiday season happy! Financial planning is the responsible choice and sets a great example. After all, the spirit of the season is all about enjoying time together with family, not stressing about money....