In the Community
Highpoint Advisors is happy to sponsor and participate in many community events throughout East Syracuse, NY and the surrounding areas. Look through some of our recent events below. We hope to see you at our next local event!
FOCUS 2019

This year, AJ attended the "LPL Financial Focus" Conference in beautiful San Diego. Focus is LPL Financial's annual education, growth and networking event for advisors and their staff. Financial professionals from around the country descended on San Diego to share ideas and insights about some of the top opportunities and challenges in the financial planning industry today. AJ has attended the conference for the past several years, and always returns with new resources, ideas, and updates to help us better serve our clients. This year's takeaways include: 1. AdvisoryWorld - We're excited to start rolling out this comprehensive financial planning software, including a free risk assessment available to all of our clients. 2. Health Savings Accounts - LPL is working to make advisor-directed HSAs a reality, which will give us the ability to manage HSAs for our clients. Stay tuned! 3. Enhanced Trading - LPL will be rolling out improvements to enhanced trading, which will make it easier for advisors to manage client accounts. 4. New Event Ideas - AJ got a lot of great new ideas for client events, so keep an eye on your inboxes over the course of the year. As always, if you have an idea for a client event, we'd love to hear from you! We're excited to see the updates and improvements LPL will be rolling out over the course of the next year. There were many other updates and conversations, and we will use those to evaluate our practice with the goal of delivering an excellent client service experience. Thank you for the continued trust and confidence you place in us.
A Night at the Ballpark 2019
On Thursday, July 25th, the
HighPoint Advisors, LLC
team hosted a night out at the ballpark. We rented the Hank Sauer room at
NBT Bank Stadium
and cheered on the
Syracuse Mets
as they took on the
Indianapolis Indians
(Triple-A affiliate of the Pittsburgh Pirates). This is the third year in a row HighPoint has hosted an event of this scale, and we're already looking forward to next year! It was a great game. After losing to Indianapolis in their previous three games, the Mets came through with a 3-2 win. The evening was topped off with a stunt man being shot out of a cannon, followed by a beautiful fireworks display. We couldn't have picked a better night! Thank you to our sponsors
Greg Pierce of JANUS Capital
and
Steve Pietricola of Eaton Vance
for helping to make this wonderful night possible. A very special thank you to the clients who joined us - we hope they had as much fun as we did! To see more photos from the event (we took tons!), be sure to check out our
Facebook
page.
...
PAG On-Site Training
Earlier this month, we sent Administrative Coordinator Chelsea to Private Advisor Group's On-Site Training at the Vanguard Campus in Malvern, PA. The purpose of the day is to enlighten operational and administrative personnel on ways to process common office tasks more efficiently and improve on personal skills. She came back with boatload of updates and information that we're excited to start implementing. Some of the takeaways included: • Info on a brand-new Account View, to be released later this year • Changes to client grouping, which will help us build better account reports • Compliance updates, to help organize our office to the highest ethical standards • A comprehensive look at LPL's advisor and staff resources We're always looking for ways to improve our office and better serve our clients. HighPoint sent Sarah to last year's training, and looks forward to sending any future staff members as we grow.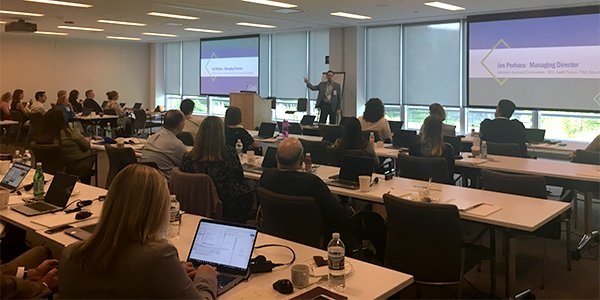 ...
7th Annual Cinco de Mayo Shred Event
The
7th Annual Cinco De Mayo Shred Event
hosted by us at
HighPoint Advisors, LLC
was a fun night for all! It was so great to see so many of our friends and clients come out and enjoy some great local food and dispose of their documents in an environmentally friendly and secure way. This year, the weather managed to stay fairly nice with only a light sprinkling - but people still stuck around to finish off the sangria and play cornhole. We shredded over 1,000 gallons of our clients' documents. One client shredded 12 whole boxes of paper! We had a 4 ton shred truck brought by
Confidata
(formerly Shred Solvers), and food catered by
Carmelita's
. This is the second year we've worked with Carmelita's, and their food was a big hit. We love working with local, family owned businesses - especially when their food is so delicious! Thank you to
Bryan Eckelman from American Beacon
for sponsoring the event and providing a very informative presentation on CRISP technology. Thank you to everyone who attended. We look forward to seeing you at this event next year!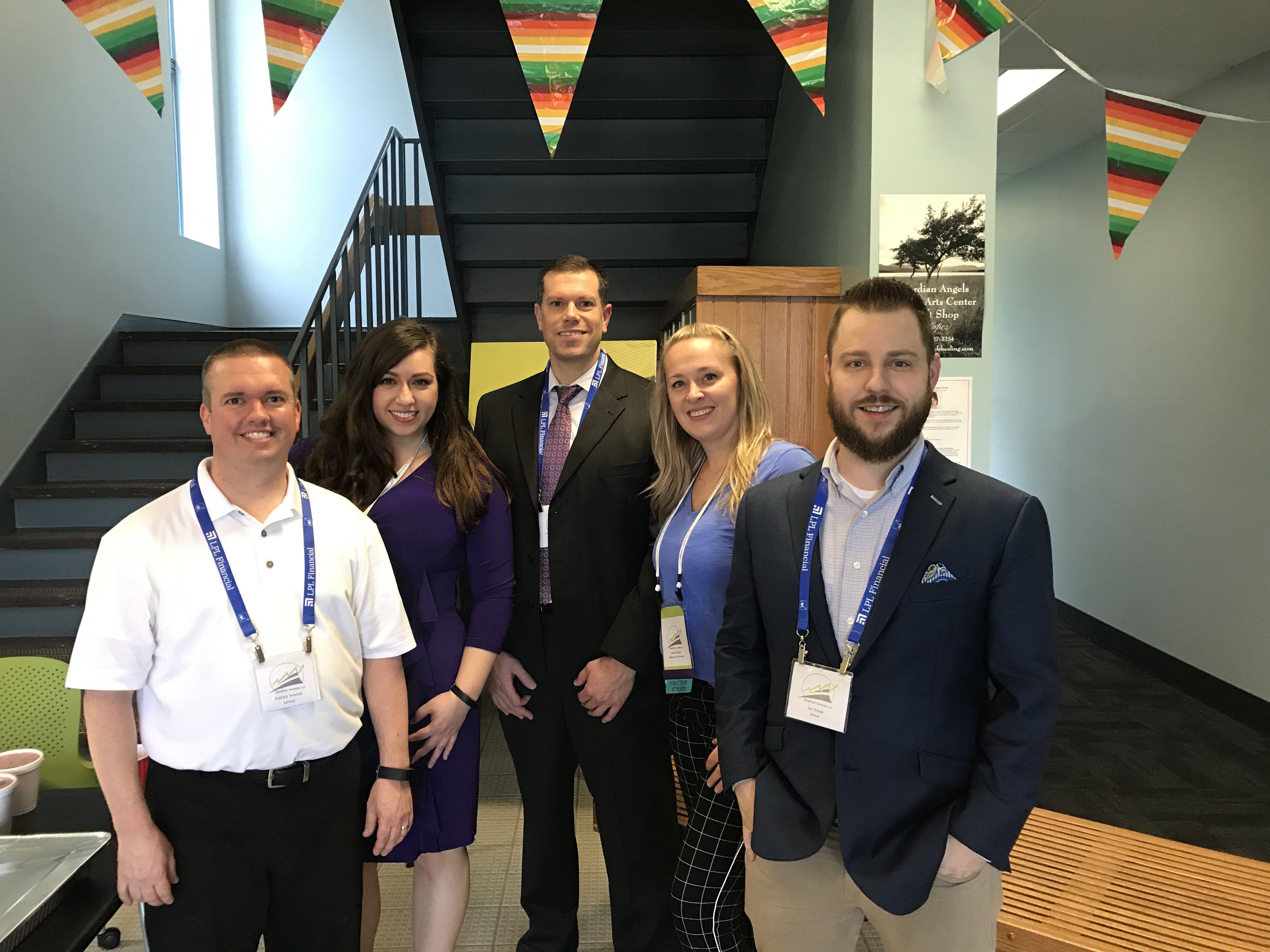 ...
Earth Day 2019
On April 26th, the HighPoint Advisors, LLC team took a day off to help clean up our community as part of Earth Day 2019. This year, we cleaned up a few mile stretch of Butternut Drive in East Syracuse. The rain managed to stay away long enough for us to clean up our chosen stretch of road, and it was really nice to be outside and get some fresh air! AJ was the winner of "most interesting trash find" with a practically brand new hubcap he found at the bottom of a watery ditch. A special thanks to OCRRA for taking care of the garbage that we took off the road. After our cleanup was complete, we grabbed some pizza, wings, and beer at Trappers II. It was great to get out of the office, help the community, and bond as a team. We look forward to cleaning up another stretch of road next year (although in a perfect world, people would just stop littering). If you have any recommendations for a good spot, please feel free to reach out to our office manager! OCRRA, the Onondaga County Resource Recovery Agency, helps organize Earth Day Cleanups like ours every year. "No one likes the sight of litter. Regardless of how the litter ended up wherever it is, its presence sends a subtle unintended message about the inhabitants of the land it rests on. But we have the ability to counteract that. Seeing regular citizens out there picking up litter sends a contagious message that we are not just invested in the beauty of our community, but also its environmental wellbeing." We're happy to be a part of their community day!
...
PAG Conference 2019
The advisors spent the first half of last week at Private Advisor Group's Annual Conference. The multi-day conference is part of PAG's mission to assist successful advisors in delivering exceptional financial services to their clients. This year's conference covered a myriad of things including new technology to streamline processes, insights into how legislation will affect investors, and brainstorming sessions to improve client services. Standout sessions from this year's conference included:
A presentation by LPL's Chief Investment Officer, John Lynch
Plan for Their Financial Future: Help Clients Prepare for Long-Term Care Expenses
Disruption: A Blessing or a Curse?
Municipal Market Outlook and Tax Reform Update
Help Clients Build Wealth at Their Workplace
All of our advisors here at HighPoint know that you can't be a top-notch advisor unless you are continuously evolving and learning. They are happy to be back home and ready to share what they learned with their staff and clients!
...
Go Red! | Heart Walk 2019
On Saturday, March 23rd, 2019, the team at HighPoint Advisors, LLC supported the American Heart Association by participating in the Syracuse Heart Walk. We gathered inside OCC's SRC Arena with almost 3,000 supporters and survivors to celebrate a healthy lifestyle and raise money to help scientists discovery lifesaving breakthroughs. Even though it was a freezing, windy morning, the HighPoint team was proud to join Pat in supporting the Heart Association's important work. The American Heart Association is the nation's oldest and largest voluntary organization dedicated to fighting heart disease and stroke. A shared focus on cardiovascular health unites its more than 33 million volunteers and supporters as well as more than 3,400 employees. Heart disease is still the No. 1 killer worldwide, and stroke ranks second globally. Even when those conditions don't result in death, they cause disability and diminish quality of life. As of the date of the walk the total amount raised by all teams was over $600,000 – and fundraising is still open for another couple weeks. If you would like to support the American Heart Association and read Pat's story, click here. We would like to thank our clients, friends, families, corporate partners, and our team in their effort toward reaching this fundraising amount. We look forward to participating in this event again next year!
...