In the Community
Highpoint Advisors is happy to sponsor and participate in many community events throughout East Syracuse, NY and the surrounding areas. Look through some of our recent events below. We hope to see you at our next local event!
Winter Food Drive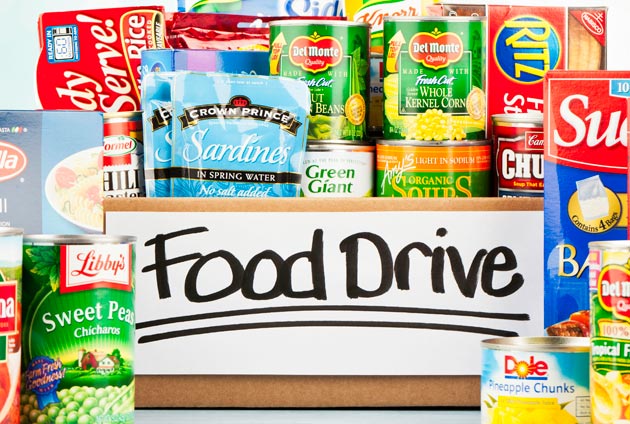 HighPoint Advisors, LLC was proud to once again support the Food Bank of Central New York by hosting a Winter Food Drive. From December 3rd to January 24th, we placed donation bins in our office and the lower lobby of our building to collect non-perishable food items for those in need. Staff, clients, and neighbors all contributed. We collected over 89 lbs of food - breaking our donation record for the 3rd year in a row! This donation will help make a difference in the lives of the hungry through Central and Northern New York. If you couldn't make it to our office but would still like to support the Food Bank, please visit their website for ways to support their mission. We thank all those who have donated and look forward to helping out again next year.
...
HighPoint Advisors is growing!
October 29th, 2018 We are happy to announce that Chelsea Schepp has joined the team as our new Administrative Coordinator. In this role, she will be the first point of contact in the office. She'll be helping to process paperwork, make reminder calls, and generally keep the office running smoothly. She brings a positive, professional presence to the office. Chelsea's hiring means that more Get to know Chelsea! Read her full bio. Chelsea's joining the team not as a replacement, but in a newly created position! Sarah, who has been at the desk as our Office Manager for the past year and a half, will be working in an expanded role in one of the HighPoint offices. So if you miss her at the desk, be sure to pop in and say hi!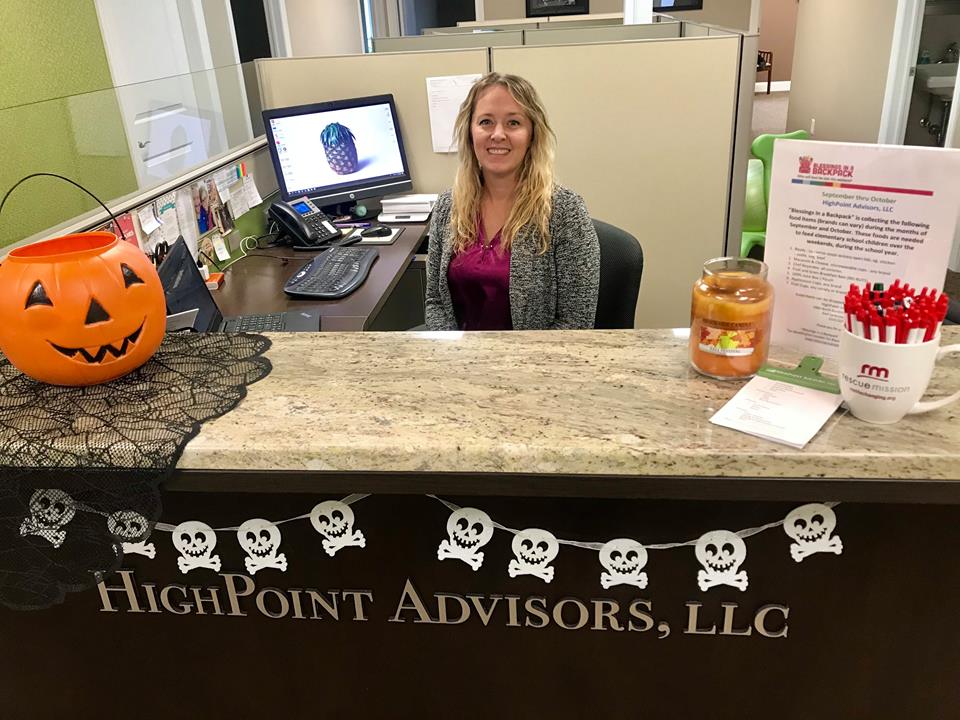 ...
Introducing: Joe Viviano
September 15, 2018 We are happy to announce that the HighPoint Advisors family is growing! Joseph Viviano has joined the HighPoint team as a financial advisor. He brings 8 years of experience in the financial services industry, a commitment to the Syracuse community, and a great new energy to the office. We expect great things from him. Over the next few months, Joe, AJ, and Sarah will be working hard to move over his book of business and get him integrated with everything HighPoint and LPL has to offer. Be sure to say hi when you're in for your account reviews! Click here to read his full bio. ...
FOCUS 2018

This year, all three of our advisors attended the "LPL Financial Focus" Conference in Boston. Many of you may think, "Ahh, you're calling your vacation a conference now. I get it!" While that may be true for many advisors, I assure you it is not true of our firm. We speak with other advisors, LPL Financial home office staff and executives, technology partners, and market researchers with the goal of analyzing how we run our business to provide better service to you. We are excited about these enhancements and excited about our partnership with LPL Financial. A few highlights of what we learned: 1. Mobile App – LPL is working on a Mobile app that will allow to quickly and easily access your accounts, documents, and goals from the palm of your hand. While this is available via AccountView now, it is more cumbersome than it should be and LPL is making progress to change that. We did a demo of the application, and it looks fantastic. It is currently in a pilot testing phase, and we expect it to be available in the first half of 2019! 2. AccountView – While we don't dislike it as much as many others do, it could use a refresh, and a refresh is what it is getting. The new Accountview online web portal will be more intuitive and modern, using the same playbook that is being used to create the mobile app. Accountview should also be rolled out in the first half of 2019. 3. Move Money – LPL is enhancing the system for moving money. Currently, we need a voided check to set up distributions from your LPL account back to your bank. However, there is one problem with that…many of you do not use checks anymore. Over the coming weeks, we will no longer require a voided check to set up the ACH electronic funds transfer to your bank! 4. Experience – LPL Financial's commitment this year has been "Making it easier to do business with us." They have rolled out hundreds of updates this year designed to make it easier for our clients to do business with us. Some small and some large, but all of them (like the ones mentioned above) are designed to improve your experience and "Easier to do business with us!" There were many other conversations we had, and we will use those to evaluate our practice with the goal of delivering an excellent client service experience. Thank you for the trust and confidence you place in us.
...
A Night at the Ballpark 2018
On Thursday, June 14th, the
HighPoint Advisors, LLC
team hosted a night out at the ballpark. We rented the Hank Sauer room at
NBT Bank Stadium
and cheered on the
Syracuse Chiefs
as they took on the
Scranton/Wilkes-Barre RailRiders
(Triple-A affiliate of the New York Yankees). This is the second year in a row HighPoint has hosted an event of this scale, and we're already looking forward to next year! The Chiefs hung in there - tied 3-3 at the bottom of the 9th - but couldn't match Scranton's astounding 6 runs in the 10th inning. Click
here
for a full recap of the game. Thank you to our sponsors
James Doyle of Natixis
and
Phil Martin of MFS
for helping to make this wonderful night possible. A very special thank you to the clients who joined us - we hope they had as much fun as we did!
...
Nourishing Tomorrow's Leaders
Over the past several months, Managing Director AJ devoted his Wednesday nights to Nourishing Tomorrow's Leaders, a non-profit board training program run by The Gifford Foundation in Syracuse. The program's mission is to increase overall board diversity, "deepen the pool of trained board members, and inspire potential leaders" in Central New York. The workshops provide an overview of how board members add value, how to make the connection between your passion and area nonprofits, what it means to be a nonprofit and more. Topics include organizational lifecycles, group dynamics, networking and conflict resolution. Serving the community has always been important to AJ. Under his leadership, the team volunteers as a group on a regular basis, and HighPoint supports the philanthropic efforts of its individual employees throughout the year. With the expertise he's gained and network he's built as a graduate of the NTL program, AJ is excited to take on some philanthropic projects of his own.
...
Serving Food at the Rescue Mission
On Friday,
May 18th
, the
HighPoint Advisors, LLC
team took some time out of their day to help out at the
Rescue Mission
. It was rewarding to participate in the Rescue Mission's important work alongside their dedicated staff and daily volunteers. Together, we did food prep, served dinner, and helped clean up the cafeteria space. The Rescue Mission in Syracuse offers a range of services to those in need. The Food Service Center in Syracuse serves breakfast, lunch and dinner every day of the year, which equals approximately 700 free meals a day and nearly a quarter million meals a year! They also have an emergency shelter and a day center on site to offer a safe place to come in from the elements. To learn more about what The Rescue Mission has to offer, visit their
website
....
6th Annual Cinco de Mayo Shred Event
The
6th Annual Cinco De Mayo Shred Event
hosted by us at
HighPoint Advisors, LLC
was a fun night for all! It was so great to see so many of our friends and clients come out and enjoy some great local food and dispose of their documents in an environmentally friendly and secure way. Most clients managed to shred their items before the rain hit, and enjoyed the spread of tacos and sangria until it cleared up. This year, we shredded over 1,200 gallons of our clients' documents. One client shredded 10 whole bags of paper! We had a 4 ton shred truck brought by
Shred Solvers
, and food catered by
Carmelita's
. Thank you to
Alan Critchell from American Century
for sponsoring the event and providing a very informative update on the global markets. We look forward to seeing you at this event next year!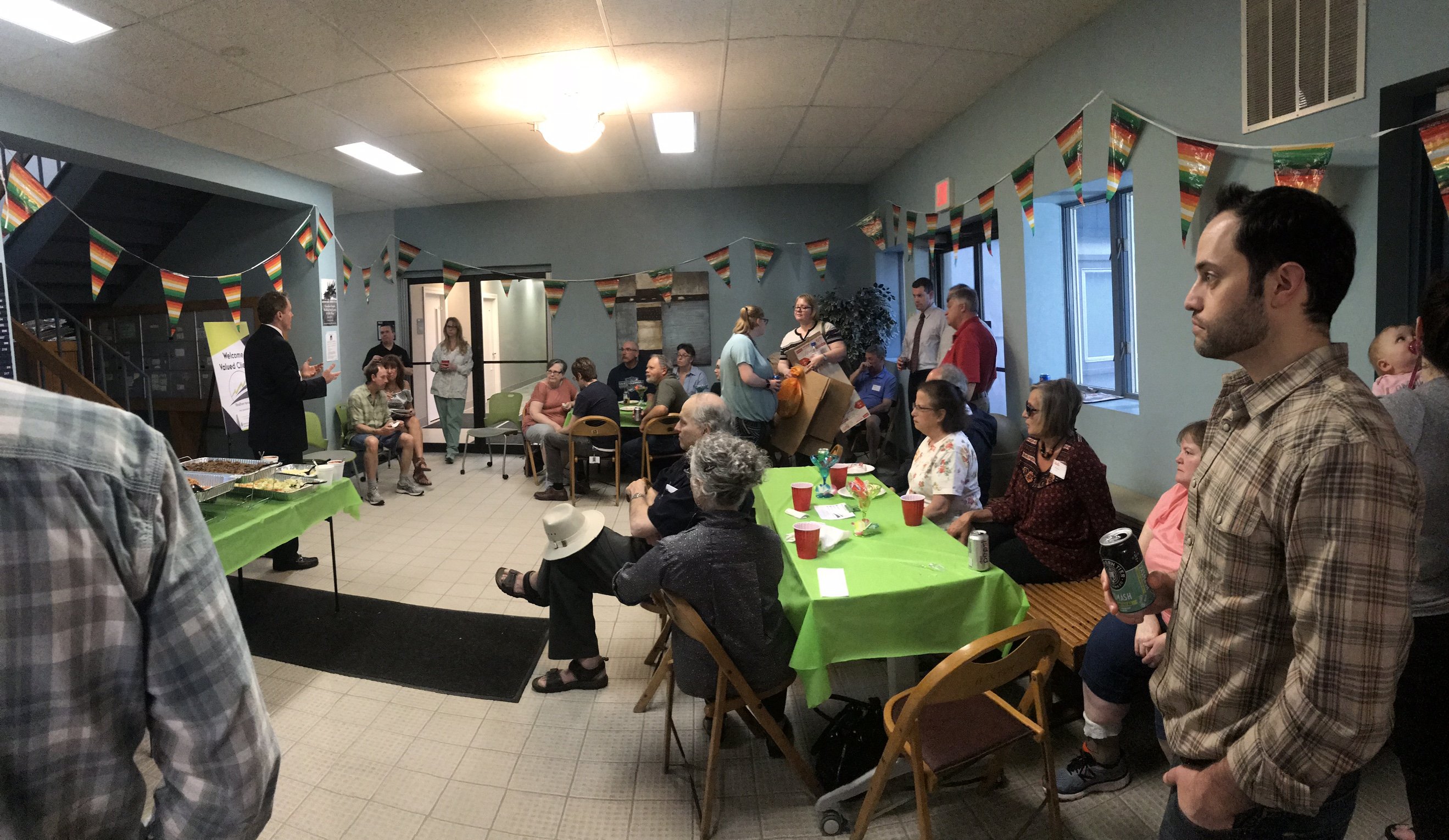 ...
Earth Day 2018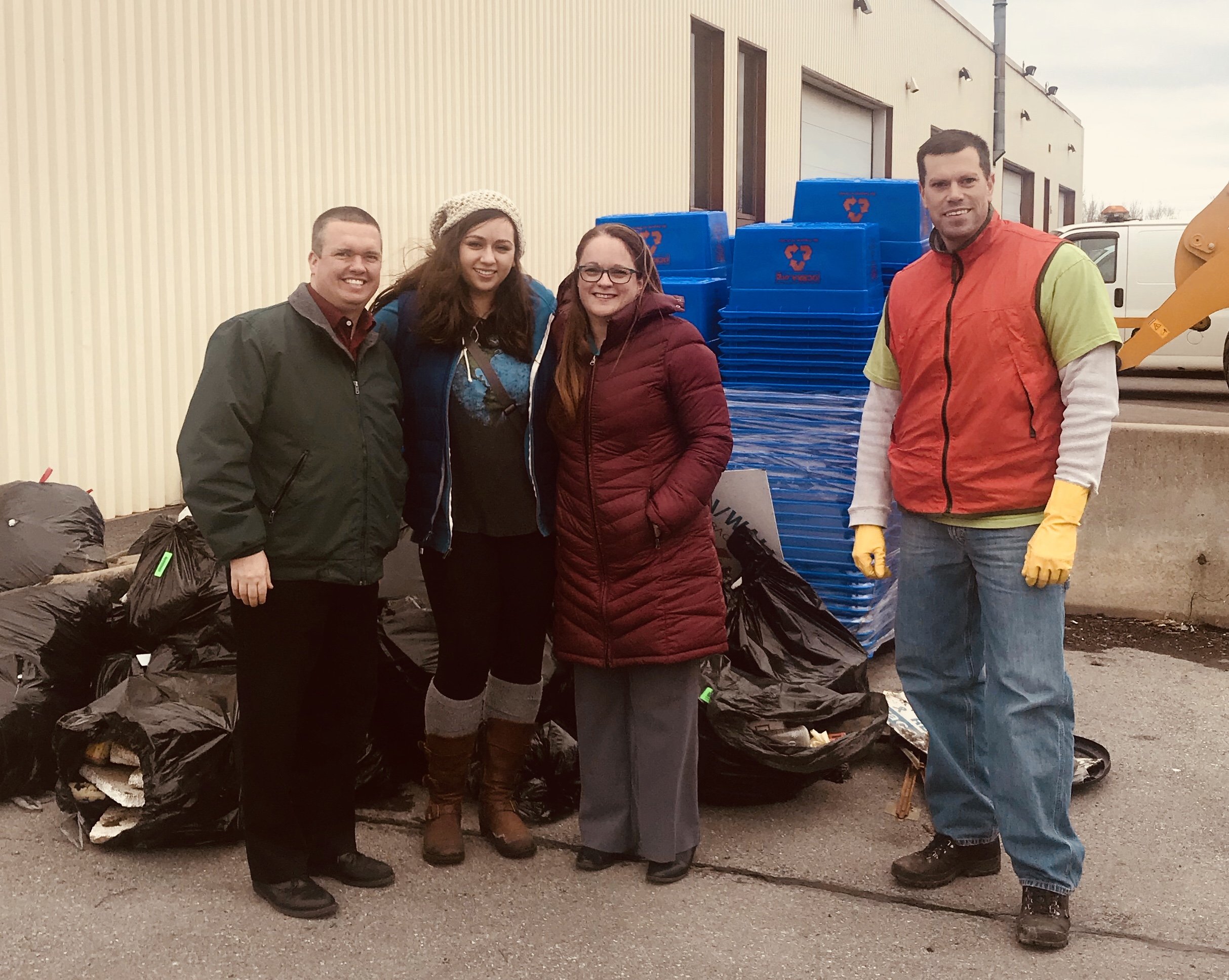 On April 20th, the HighPoint Advisors, LLC team took a day off to help clean up our community as part of
Earth Day 2018
. This year we chose a stretch of Manlius Center Road, near our office. Even though it was chilly, we did our part to help clean up mother earth. A special thanks to
OCCRA
for taking care of the garbage that we took off the road. After our cleanup was complete, we grabbed a few slices of pizza at
Trappers II
. It was great to get out of the office and help the community....
Heart Walk 2018
On April 21st, 2018, the team at HighPoint Advisors, LLC once again supported the Syracuse Heart Walk. The Walk took place at the SRC Arena, and on the most beautiful morning that Syracuse has seen in weeks. During our fundraising period the team raised over $2,100 for the American Heart Association. That puts our team in the top 15% of all participating teams! As of the date of the walk the total amount raised by all teams was roughly $548,000 – and fundraising is still open for another couple weeks. We would like to thank our clients, friends, families, corporate partners, and our team in their effort toward reaching this fundraising amount. We look forward to participating in this event again next year!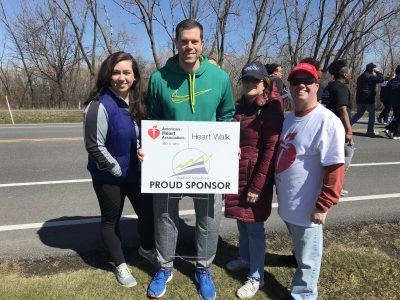 ...